From old stock. Pak Lang, Mak Lang and Adi at Putrajaya, 2nd Jan 2006.
From Left, My wife, Yasmin, Adi , Mak Lang and Pak Lang infront of Jabatan Perdana Menteri.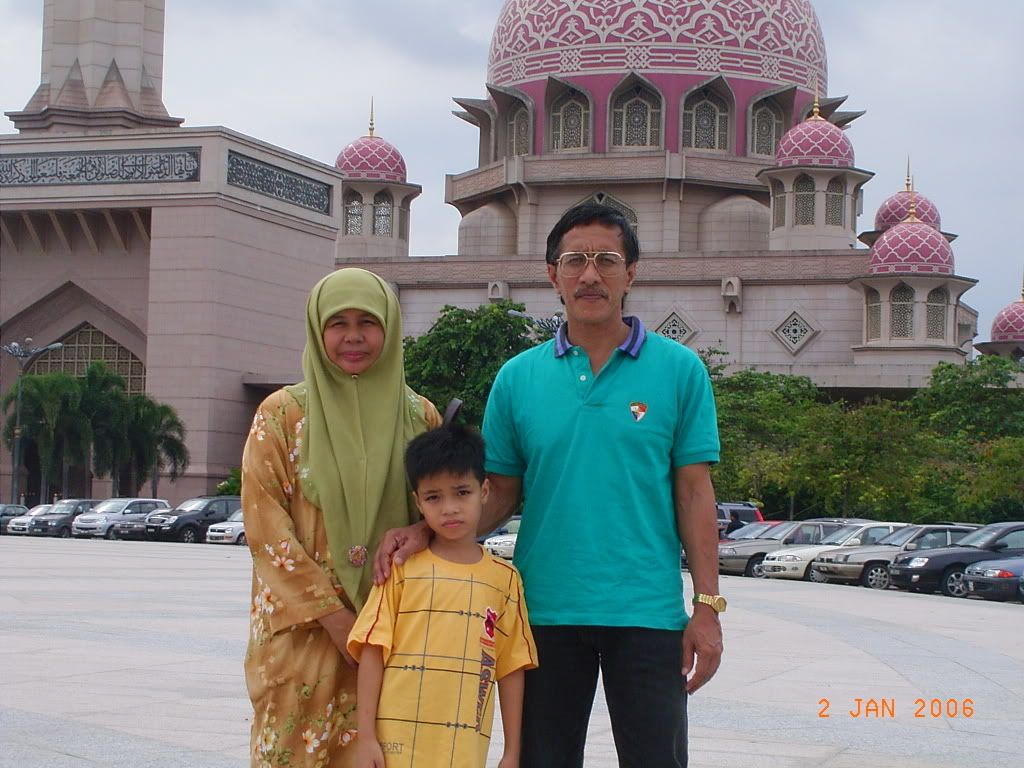 Masjid Putrajaya so beautiful.
Another view, Take this picture on the bridge. Cannot remember the bridge name ...
From Left: Yasmin, Wife, Aimi and Kinnah [ Pak Lang Daughter]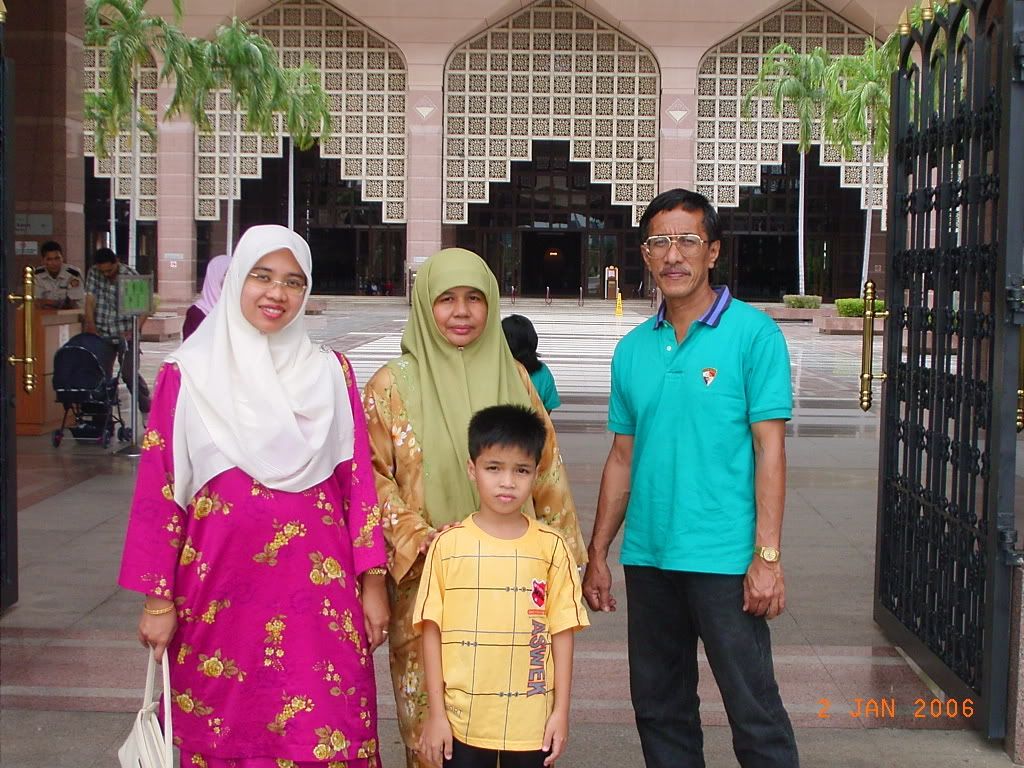 Putrajaya Mosque gate.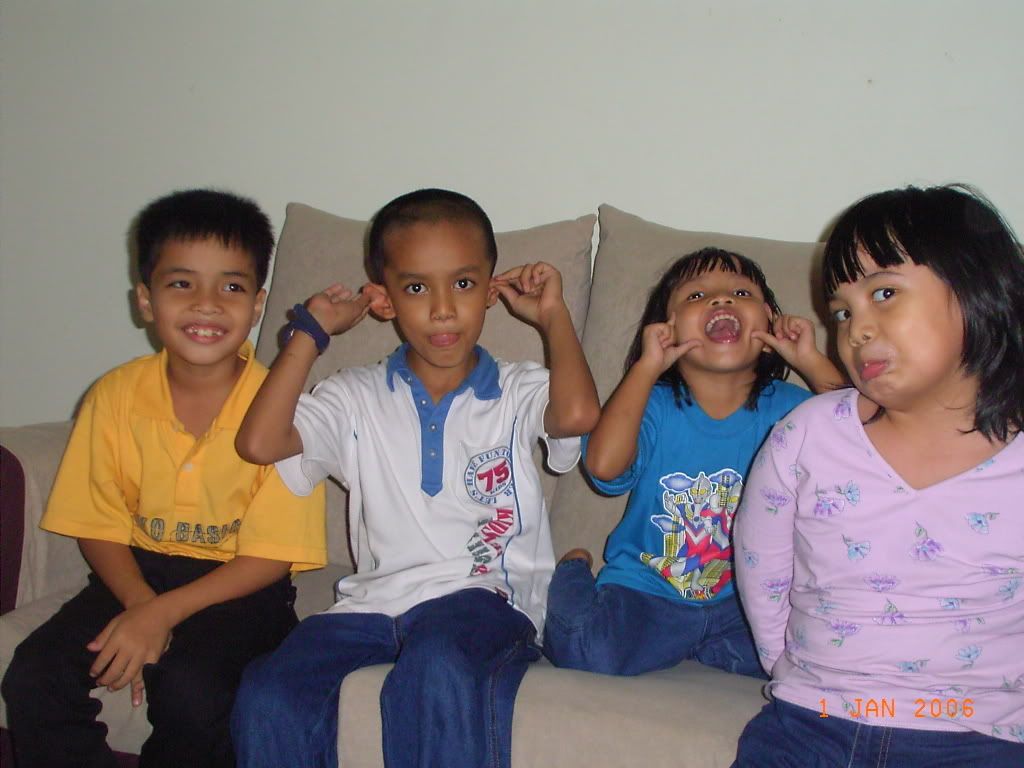 Cousin anyway ...
From Left: Adi, Anuar, Aimi and Yasmin
They all "Happy feet"