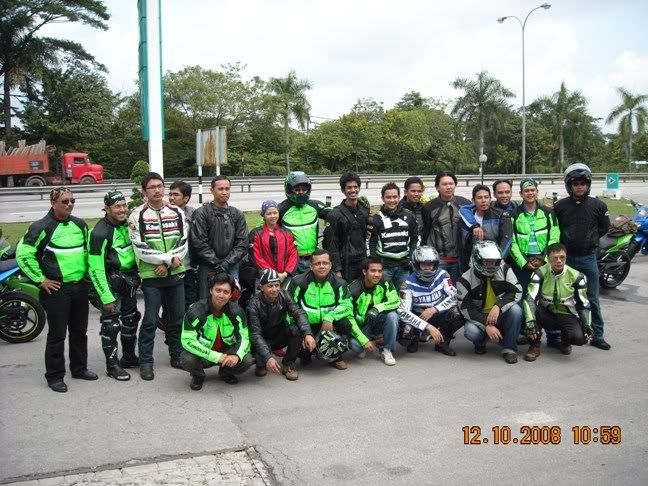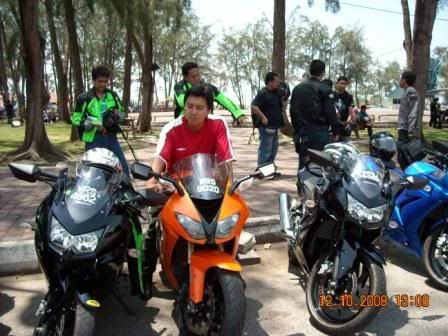 Salam to all Bloggers
Tenggelam dan timbul .. sudah beberapa kali saya cuba untuk mengupdate blog saya ..
Masa dan kesibukan adalah alasan "biasa" he he
Back to the story, I bought new "Baby Ninja 250R" in Aug 2008.
Why aaa ?
Simple, I just like riding ..and I enjoy riding this bike to my office ..TPM
But, recently my BOSS asking me to permanently shift my "Office" to HQ ..
Nevermind ... so now I'm riding this small bike to my new Office ..in KL ..
As usual, KL "mesti Jamm" so with this bike, there is no jam or late to opis ..he he
Even ..I got new friends out there ..sharing and having same machine ...
We enjoy riding and convoy togother ...
look here to
Looks above pic ..my bike is the black one ..the orange bike is ZX10R ..
Aduss ... Now my weekend almost full with activities ...
1. Go Pasar Basah
2. With famili outing
3. With Bikers "Ninja" TTs
4. With MixBikers [ opis mate ] TTs
5. Balik kampung ...
and so on ....
The life must goes on as usual ....
see you later ...