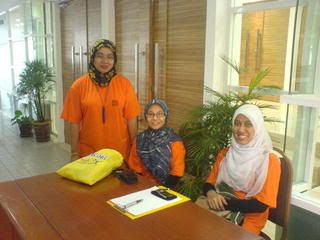 Last Week, My team start from Left Fatin, Eizlin and Linza were involved in Mardi Treasure Hunt.
It was an exciting moment for both of us. Driving from Serdang to Kluang . We drive tru Salak Tinggi -> Sepang -> Lukut -> PD -> Linggi -> Alor gajah --> Pagoh <---> Kluang .... fuuhhh
For Eizlin, this was her first time hunting with us. Only hunters know how is the feeling and "rasa syoook" duirng hunting time.
The question given divided into 3 sections, Question along the way, Mission at Mardi Linggi & Kluang and Treasurer. You need a skill to crack all the Questions and get the answer ..whoooa
Finally, we get some good rest here and "hot tea". The air was so fresh ... bagus bangat.
Yeahhh Dinner time !!! You know, we didn't take a lunch even though Lunch provided .... I like "daging panggang " mmmmm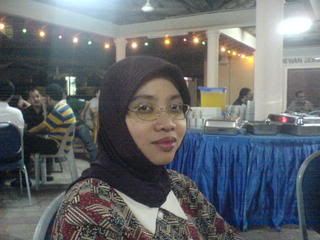 Bile nak makan ni ..." perut dah nyanyi lagu keroncong ..."
At last ... 10th place for Kelisa-Putrajaya-N9 Team. I hope in couple of month we will improve ourself ...and bet all "otai-otai" ..
Jangan maraaaah ...
PS: Mardi Bio Showcase will start from 30th - 2nd Feb 2008 at Mardi Kluang