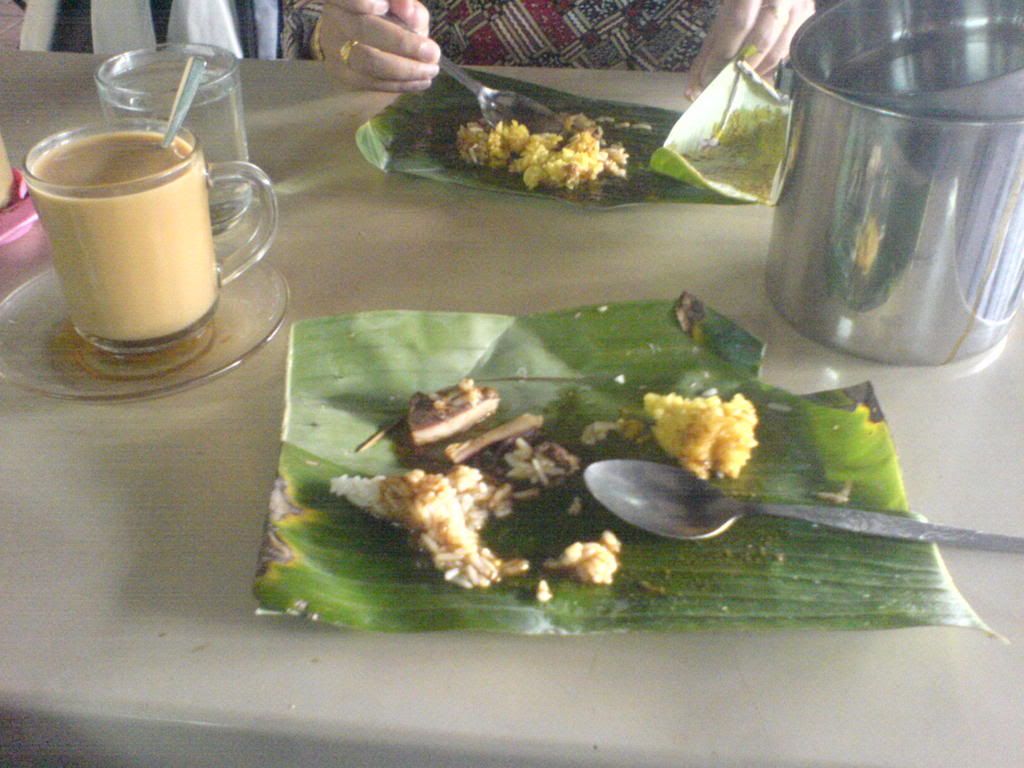 Pekena "Nasi dagang", Nasi "kunyit" dan Nasi Lemak lauk ikan "g" ... hmmm minum lak dengan air Teh ..ho ho ..best best ...
Kat sini, yang sedapnya kuah gulai ikan "aya" [ Tongkol] campur dengan Nasi dagang ... perghhh ..meleleh air liur ...
Pelbagai pilihan kueh mueh ... sila kan .....
For English reader [ potential tourist], Actually you can enjoy more foods for breakfast. The famous one are Nasi Dagang, Nasi Minyak and Nasi Kunyit. Try find out these food at Pasar Payang, Terminal Bus, Ladang and various places in Kuala Terengganu. Nearby my project, Pasar Chabang Tiga also got various local food.
Maybe, Terengganu peoples more knowledgeable than me ..[ aiyaa ..I'm not "Anak Terengganu"] . One day, I will snap all foods sold here, and when you come here ..please please please try it out .... you will love it ..believe me ..adioooss