It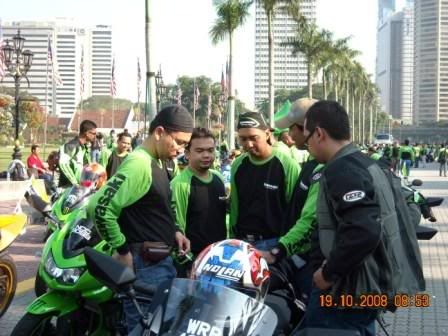 It was a wonderful event and it was my first time joined such event. Me and my wife took a ride from Bangi to Dataran Merdeka, KL. We grouped with others Kawasaki's brand Superbike. There were more than 100 Bikes convoyed together to F1 circuit, Sepang.  
Part of Ninja's 250R gathered infront of Kawasaki GTR. Everybody were happy and enjoyed!!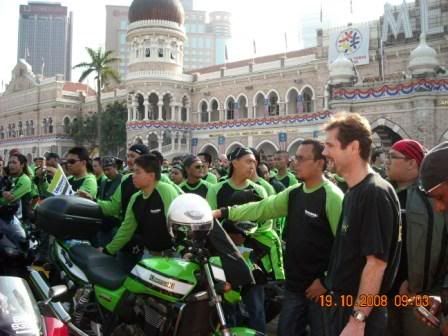 Before we convoyed, there were a "sesi Taklimat" by police traffic ...wow ...we were escorted by them until Sepang ...best best ..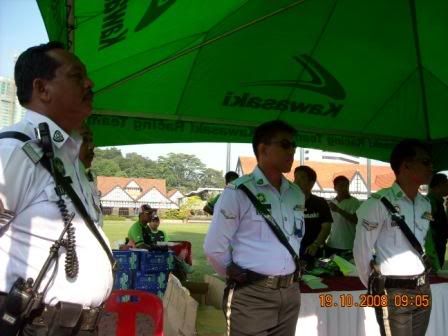 Abang Polis yang baik hati ..dan menjalankan tugas mengawal trafik dengan cemerlang ..sekali...
true ...nikmatnya terasa bila jalan raya dikhususkan untuk convoy kali ini. Perjalanan tanpa sebarang masalah ..sejauh 60km dan mengambil masa 30 minit untuk sampai ...
Alhamdulillah ..